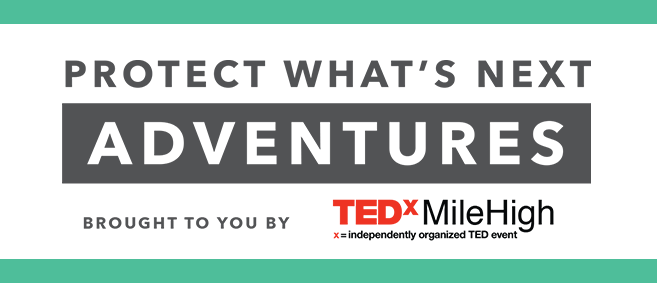 No matter what your interests are, our Adventures offer a glimpse of what it looks like when you accomplish your goals. These experiences will give Colorado youth ages 13-20 an inside look at how you can turn your passion or hobby into lifelong success by letting you spend the afternoon with some of Colorado's most talented craftsmen, entrepreneurs and more. New Adventures will be added soon, so check back often for more information.
PADDLE WITH A PRO
Stand up Paddle Boarding 101
Nottingham Lake, June 24th, 10 a.m. – 12:30 p.m., Avon, CO
Learn to ride the water with certified Stand Up Paddle Boarding pro and 2016 GoPro Games competitor, Trinity Wall. She'll start the day by leading yoga before teaching you everything you need to know to get up (and stay up!) on your board. And you'll do it all in front of one-of-a-kind views of Beaver Creek and Vail Valley.
All The Details
All the details
Meet Trinity Wallis, a 2016 GoPro Games Winner and the Vail Town Champion of Stand Up Paddle Boarding. You could say she has some experience.
Start the day with a yoga class before hopping on your board and paddling your heart out.
Tips: The water might be chilly, so wear quick-dry clothes over your bathing suit, and avoid jeans and other cotton fabrics—if they get wet, they'll just make you colder! And don't forget to bring clothes to change into afterward.
Location: Nottingham Lake, Avon, CO
End the day (if it's warm enough) with a mindfulness practice in the water.
Coming Soon
Check Back for More Adventures
Don't suffer from FOMO.
More awesome Adventures are on their way! Check this page again soon for updates, and make sure you're getting the latest news first by following us on or .
Inside The World Of Sports Medicine
Sports Medicine 101
University of Colorado Sports Medicine & Performance Center, Boulder, CO, June 5th, 4:00 - 6:30 PM
Get behind the starting lineup and learn what it takes to keep athletes in tip-top shape. You'll get hands-on experience from seasoned pros in the world of sports medicine, and a tour of CU's new, state-of-the-art Sports Medicine & Performance Center. Learn how everything from physical training to nutrition can impact athletic performance, and get a jumpstart on a career helping top athletes.
All The Details
All the details
Explore the University of Colorado's new, state-of-the-art Sports Medicine & Performance Center.
Meet Inigo San Millan, the Director of the Sports Performance Department at CU Sports Medicine & Performance Center. He's been at it for 20 years, working with cyclists, soccer stars, rowers, runners and more.
Learn from the pros how physical training, biomechanics, MRI & X-Ray technology and nutrition can impact performance, and get hands-on experience in each area.
Location: Boulder, CO
MAKE A MURAL WITH DENVER'S BEST
Become A Street Artist
RiNo Art District, May 13th, 9 a.m. – 6 p.m., Denver, CO
Flex your creativity and explore murals in one of Denver's hottest neighborhoods, the RiNo Art District. You'll explore the ever-changing art in the city with one of Denver's most renowned muralists, . Then he'll put you to work on a group mural! Along the way, hear firsthand from some of Denver's best muralists how you, too, can get a start with your own art.
All The Details
all the details
Go on a tour with renowned muralist and pro snowboarder, . Yeah, he's been on the podium with Shaun White, NBD.
Hear stories from other muralists on how they got their start and how you can become a successful artist.
Work with other youth to create a mural of your own! Pat will lead the way as you learn new techniques.
Learn about Denver's culture and thriving art community.
Location: Denver, CO
FOCUS ON YOUR PHOTO SKILLS
Become an Insta Pro
Galvanize, May 6th, 12 – 4 p.m., Denver, CO
Take your photos from insta-worthy to gallery-worthy in this official . You'll get to spend the day with Denver photography pros, then put your knowledge to the test with a photography scavenger hunt throughout downtown Denver. The winner of the "best photo award" gets a $100 gift card thanks to Artifact Uprising!
All The Details
all the details
Meet our InstaMeet Panelists! organizes around the world. Adrian Narvaez, is a Denver-based landscape photographer, and Lauren Defilippo, is a graphic designer and photographer.
See parts of Denver you've never explored through our scavenger hunt.
Learn how to make your photos even better, like using good lighting and composition, and which editing apps are best.
Location: Denver, CO
TAKE YOUR ART TO THE NEXT LEVEL
Become an ARTrepreneur
Winter Session, December 10th, 1 – 4 p.m. Denver, CO
Who says artists can't double as entrepreneurs? Meet the founders of Winter Session, a Denver-based canvas and leather goods company. Winter Session's husband and wife duo will provide you with a tour of their workshop, giving you the tips and tricks you need to turn your craft into a successful business. Other local makers-turned-entrepreneurs will be there to share their stories and answer your questions about what it takes to turn your hobby into more than just a hobby. Enter by 11/25/16.
All The Details
All the details
Tour Winter Session's workshop and see what goes into product development
Meet other professional makers: Ratha Sok, Lily Warren, Lauren Defilippo
Design and create your own leather keychain
Participate in a workshop to bounce your own business ideas off the group
Build connections with other young people who have similar goals and interests
Location: Denver, CO
COOK WITH A DENVER TOP CHEF
Foodie Fun
Comal, January 28th, 10 – 2 P.M. Denver, CO
Tap into your inner chef and learn about the delicious food grown right in Colorado's backyard. Young chefs will be cooking at with local, award-winning chef, Kelly Whitaker, named Denver Chef of the Year in 2016. Chop, bake and sauté your way through the kitchen with one of the best in the biz and learn how you can start a career as a chef!
All The Details
All the details
Use Colorado-grown ingredients to cook delicious dishes
Learn about local, seasonal produce, where it comes from and how you can start using in your everyday life
Build connections with other young people who have similar goals and interests
The dishes you're making will include gluten and nuts. Notify us of any food-related allergies and we'll do our best to accommodate!
Learn more about Chef Kelly Whitaker
Location: Denver, CO
Help a band record their next hit
Behind the Music
Mighty Fine Productions, February 18th, 1 – 4 p.m. Denver, CO
Are you a hip-hop expert, pop pro or country connoisseur? Put your love of music to work as you experience a day in the life of a music producer! Colorado youth are invited to share their ideas and help Mighty Fine Productions direct and record local artist, Barbizon, in a real studio session. You'll get behind the music and see what it takes to start and run your own recording studio.
All The Details
All the Details
Meet local band, Barbizon, and hear their latest hits before everyone else
Give your own ideas and direction during Barbizon's recording session
Go on a behind-the-scenes tour of the studio and learn how to record a band from start to finish
Build connections with other young people who have similar goals and interests
Location: Denver, CO
Direct Your Own Short Film
Film Industry Crash Course
The Lot, March 11th, 9 a.m. – 6 p.m., Denver, CO
We're rolling out the red carpet for you. Take your talents to the big screen and learn the ins and outs of filmmaking in this Adventure. You'll work with other Colorado youth to come up with short film ideas, then shoot, film and edit it – all in one day! Learn from renowned Colorado filmmakers how you can start a career behind (or on) the silver screen!
All The Details
All the details
Get your hands on topnotch film equipment: HD cameras, wireless microphones, and state-of-the-art editing software.
Get an inside look at The Lot, a "creative content collective" that specializes in video production and filmmaking.
Spend the day with renowned Colorado filmmakers, Patrick Hackett, film producer and director, and Curt Donohue, founder of Denver Video Production.
Work in small groups to plan, shoot, act in, edit and screen create short film – all in a single day!
Location: Denver, CO
Make Music With Code
Coding The Future Of Music
Blow Things Up Lab, March 4th, 12-4 p.m., Boulder, CO
You can make music with instruments, utensils, your body…and code? In this Adventure, music and coding collide as you learn to make your own electronic music using code! Team up with other Colorado youth and take your beats to the streets in an electronic Battle of the Bands. Plus, you'll get a sneak peak of 3D printer and laser cutter, and you'll make your own take-home souvenir.
All The Details
all the details
Join other Colorado youth as you learn to write your own music using code.
Take your music to the stage (complete with lighting to match your music) and compete against three other teams in a Battle of the Bands! CU grad students will be the judges to decide whose beats reign supreme.
Tour the , one of CU Boulder's coolest spaces.
Spend the day with Corrina Espinoza, who teaches wearable technology in the BTU Lab and knows all the ins and outs of electronics.
Location: Boulder, CO
CLIMBING, TERRAIN & TEAMWORK
Rock Climbing 101
Rocky Mountain National Park, April 15th, 12 – 4 p.m., Estes Park, CO
Rock climb your way to the top of Rocky Mountain National Park with mountain guide Jason Antin. He'll teach you preliminary survival skills and the importance of teamwork in all aspects of your life as you belay your way up rock faces on Lily Lake Trail in one of Colorado's most famous parks.
All The Details
all the details
Soak up views of the East Face of Long's Peak (14,259' elevation), known to climbers as "The Diamond."
Hike up 600 feet elevation on Lily Lake Trail to our climbing spot.
Learn from one of the best climbers in Colorado, Jason Antin, known as a motivational "energizer bunny." Ain't no giving up with him around.
Feel like you're on top of the world, while learning to respect your surroundings to keep yourself safe and protect the environment.
NOTE – This Adventure includes demanding physical activity will include hiking at high elevation. Be prepared for cold temperatures and a good workout!
Location: Estes Park, CO